A wedding emergency kit
<< Back to Tips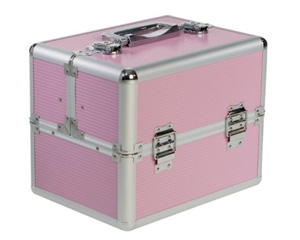 The dress, the rings, the photographer, the car, the church, the party, everything is ready for the perfect wedding. But how to prevent any hitch spoil the atmosphere? A survival, or salvage kit, will help you solve the little emergencies of your great day, from the hair messed up by a sudden breeze to laddered stockings.
 
Useful accessories
Here's what just can't do without: an anti-stain spray to correct any marks on the white dress, a mini sewing kit and a few safety pins for quickly mending embarrassing tears, a couple of spare socks, tampons, deodorant stick, intimate wipes, aspirin, dental floss and mints.


Make-up emergency
And what about the make-up? First of all, matte hand-wipes to hide the dreaded shiny effect which could be disastrous in the photographs. And then a moisturizer multipurpose cream to remedy cuticles out of place, a concealer to hide any last minute pimples, a gloss to restore color to the lips after a thousand kisses, cotton buds to correct any flaws, a comb and a few hairpins for place a lock rebel. In the unlikely event that you will damage the enamel or break a nail: nail polish remover pads and a nail file. Finally, plasters for blisters and silicon cushions for the your tired feet.
 
The smile before all
Do not forget a list of telephone numbers of services, from the catering to the church, from the photographer to the musician.This to be able to handle any contingency. Ask a dear friend to handle this little task. She will be of crucial help in the case a potential crisis might arise and will help you be more relaxed.
But whatever happens, remember always to smile. It's 'your day, and whatever happens, it will always remain in your hearts.